Summary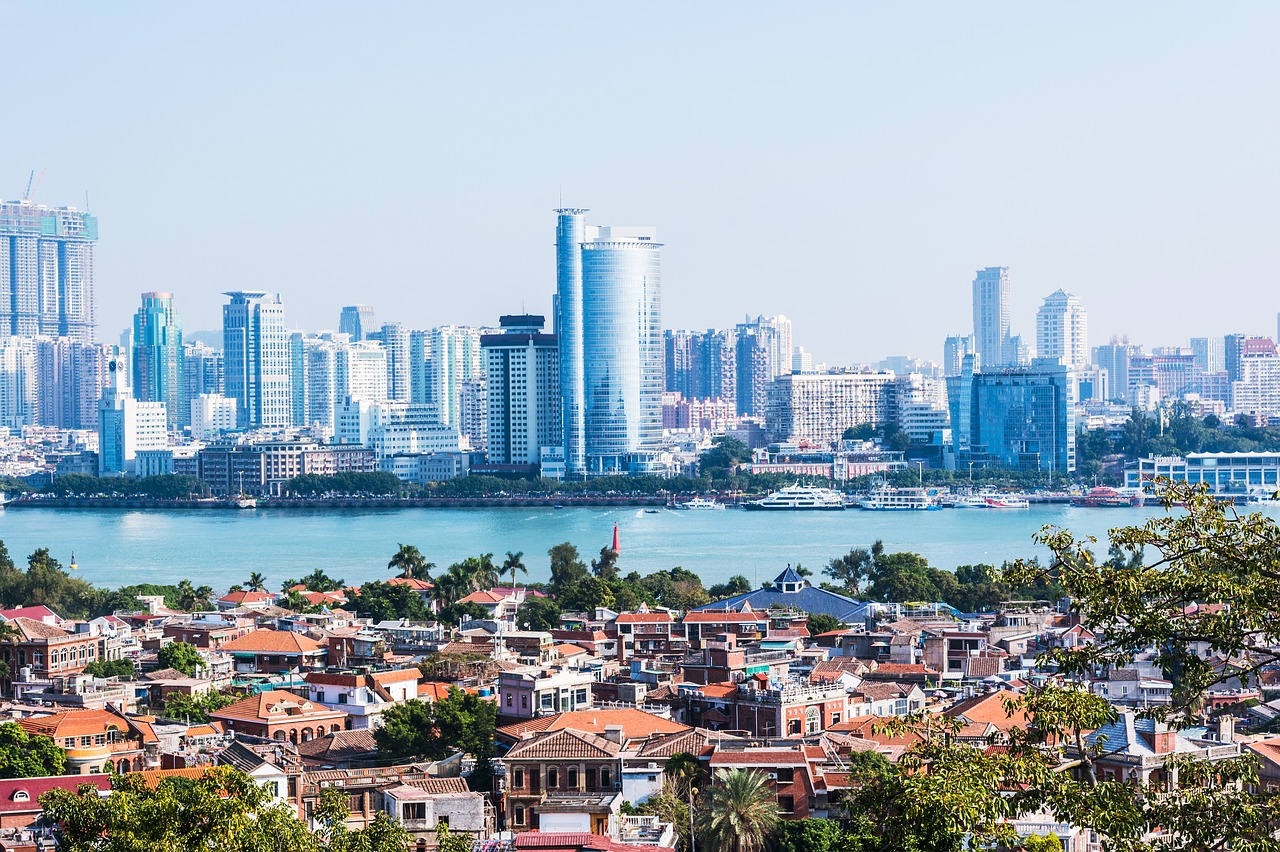 Xiamen is a city of the petty bourgeoisie, art and leisure. The bourgeoisie of Xiamen is drinking handmade milk tea, strolling on Gulangyu Island, meeting a dog or cat, and printing big and small feet on the beach in the spring breeze. The literary art of Xiamen is that you face the sea, the blossoming of the phoenix, and overlook the nostalgic Jinmen and Treasure Island on sunny rocks.
After a day's study and work, you can go riding around the island with friends, or stroll around Xiamen University in the twilight and go through a tunnel full of laughter and graffiti together. Xiamen is also refreshing, and it attracts all travelers who love the sea and pursue a lifestyle. It is beautiful, simple and fashionable, with unique southern Fujian culture and overseas Chinese customs, delicious seafood, and special snacks, as well as the elegant bean gardens and Zeng Chu fishing village.
The exotic architecture of Gulangyu Island gives it a unique style, while the cultural and natural landscape of Jimei Xuequan complements each other. It's an excuse for the aborigines not to travel far, and a reason for tourists from all over the world to come and go. It is also a reason for tourists from all over the world to visit Xiamen.
Best time to travel
In Xiamen, there is no cold in winter and no heat in summer, and there is long sunshine and plenty of sunshine. However, around August every year, typhoons are common, so it is important to pay attention to weather information when visiting Xiamen. Due to the impact of the typhoon, flights may be canceled, some coastal attractions may be closed, pedestrians travel difficulties, unable to carry out outdoor activities, typhoons bring heavy rainfall may even trigger mudslides in mountainous areas. So travel to Xiamen, as long as you avoid the typhoon season, the rest of the time to go is very good.
Dress code
The coldest January in Xiamen, the lowest temperature of 9-11 degrees, it is best to wear a thick cotton or down jacket, which can be worn with a shirt and knitwear; the hottest July, the highest temperature of 31-33 degrees, you only need to wear short-sleeved shorts, remember to wear a sun hat and sunscreen; spring and autumn, the temperature in 15 – 22 degrees, this time travel, wear a T-shirt, plus a thin coat can be.
Consumption index
When you travel to Xiamen, you will mainly focus on food and accommodation. The cost of food is lower in Xiamen than in Beijing, with snacks costing about 10-15 yuan per person and some popular restaurants costing about 40 yuan per person.
Popular Experiences
Experience coastal charm at the roundabout
There is beautiful scenery all along Xiamen's Ring Road, which is also known as the main Xiamen Marathon track. Whether you're walking along a quiet wooden boardwalk, watching the beach and the sea reflected in the sunrise and sunset, or riding a bike and letting the sea breeze blow in your face, there's something special about it.
The highlight of the roundabout is the section between Xiamen University and the Convention and Exhibition Center, and along the way, there are attractions such as the Yanwu Bridge, Baicheng Beach, Huli Hill Fortress, Calligraphy Square, Tseng Chu Aun, Music Plaza, Rotunda, One Country Two Systems Beach and many more.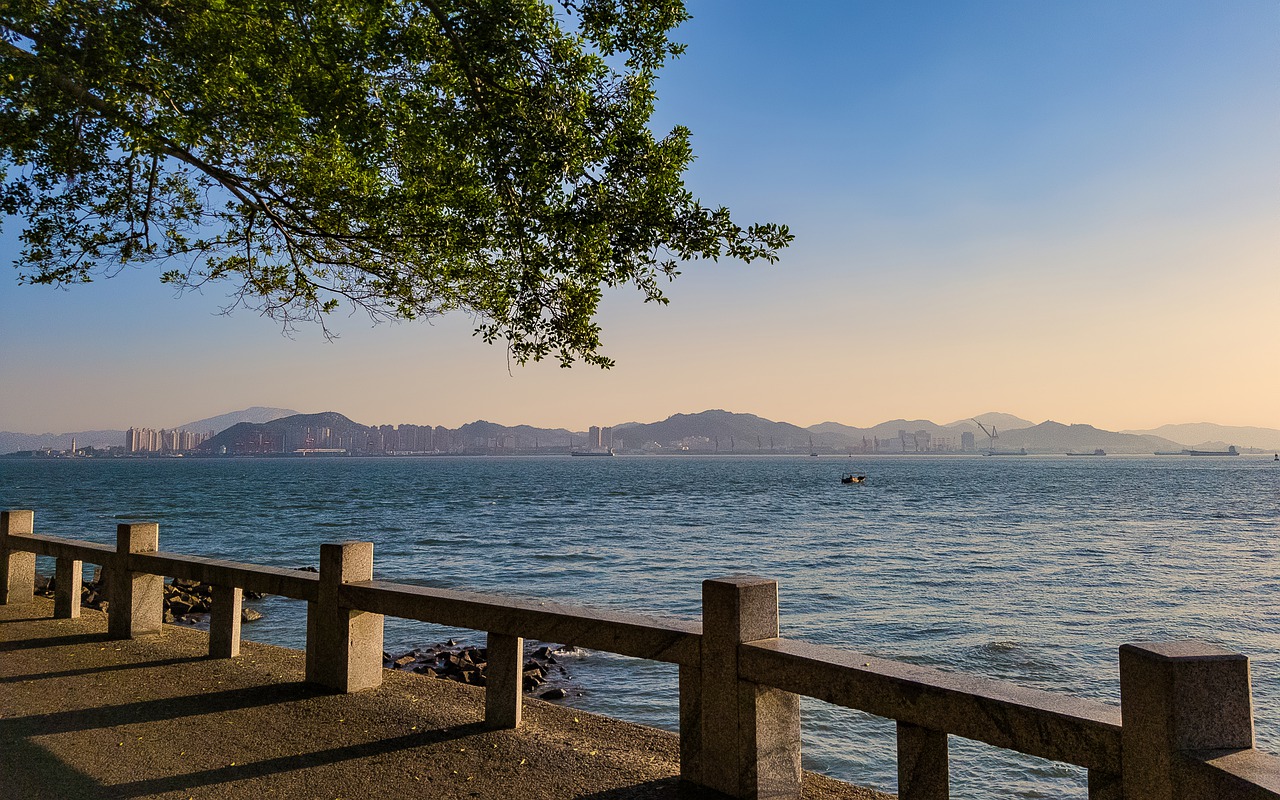 Find the most beautiful street scene on Gulangyu Island.
Gulangyu has always been Xiamen's most popular destination, and the island's century-old buildings are each unique in their own way. As you step onto the island, you can smell its languid and charming scent. The stone slabs, old alleys, winding stone walls, green foliage and open flowers are all waiting for time with the gentle breeze from the sea. The brightly colored European-style houses, the beautiful and pleasant scenery of the Huan-Gu Coast, and those delicate and delicate shops, at that moment, I really don't know when and where I was.