Lijiang Ancient Town, also known as Dayan Town, is one of the famous towns on the ancient tea-horse road, where movies and TV dramas such as "One Meter of Sunshine" and "The Wind and Cloud of Mufu" were filmed. In the ancient city, the wooden buildings and blue tiles, the ancient streets and stone alleys, small bridges and flowing water, standing on the East Street, you can look out at the Jade Dragon Snow Mountain, the scenery is very beautiful.
The ancient city of Lijiang is built on the mountain, the streets and lanes are set according to the flow of water, was once a tea horse ancient trading market. In the ancient city, four main roads extend from Sifang Street to Guangyi Street, Qiyi Street, Wuyi Street and Xinhua Street, which in turn give rise to crisscrossing alleys and lanes, forming an ancient city centered on Sifang Street. The Mu Tuji royal residence, which was highly praised by Xu Xiake at that time, is located near the gate of Qiyi Street, where you can feel the connotation of Naxi ethnic architecture.
The Jade River divides the city into three parts, three parts into nine, and then into numerous canals, forming a situation where the main street is near the river and the alleys are adjacent to the canals, making the ancient city full of vitality.
The ancient city is dotted with shops dealing in local specialties, including ethnic ornaments, tea, silverware, shawls and more. In addition, there are numerous restaurants where you can enjoy everything from local flavors to Western pizzas.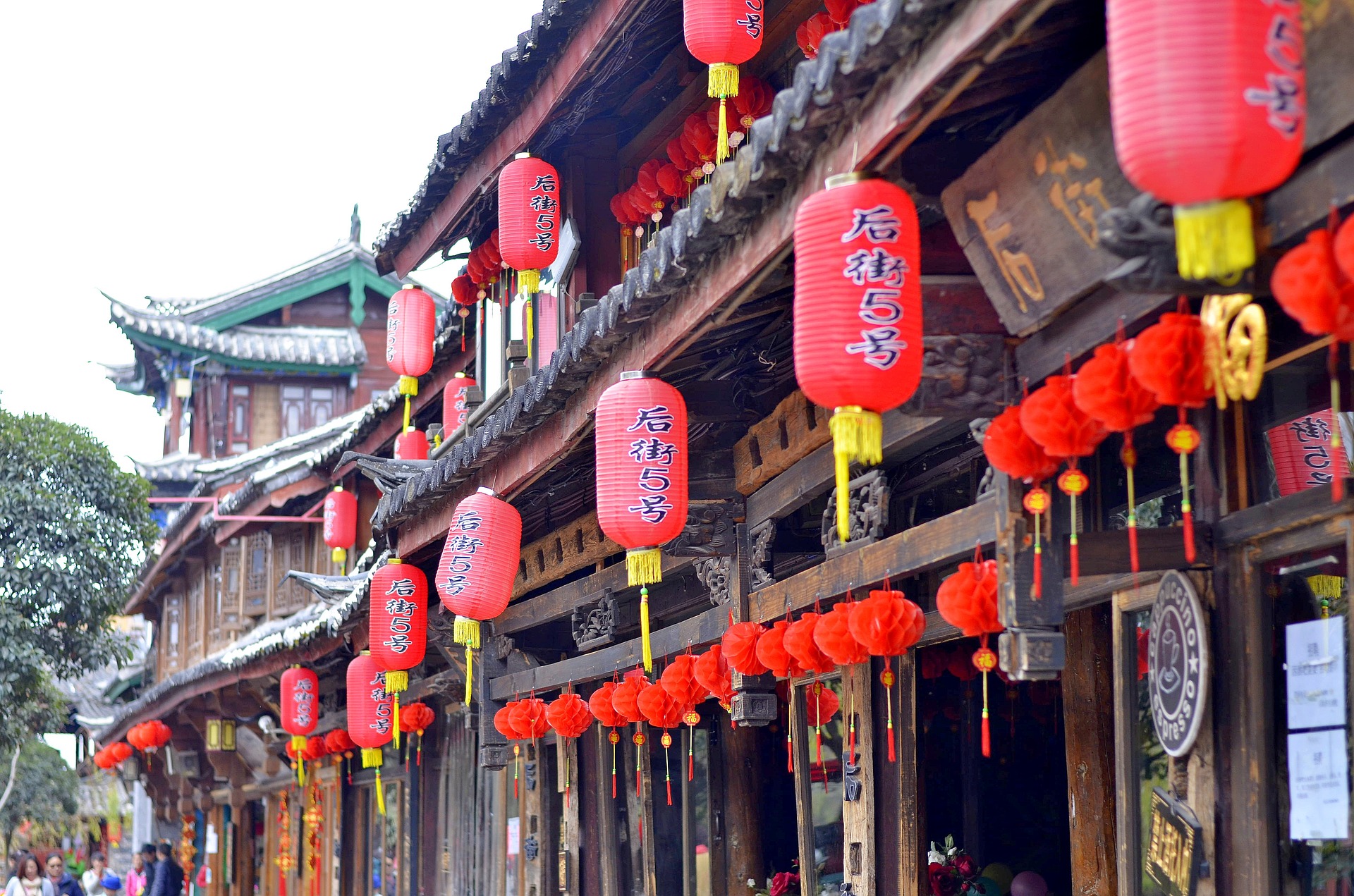 Ticket
Lijiang Old Town does not require an admission ticket, and some of the small attractions inside the Old Town are charged separately.
Tourist Season
All year round
Suitable for all seasons. Spring and autumn are the best, and temperatures are pleasant.
In most parts of Lijiang, there is only a change in temperature and coolness, with no change in cold or heat. Spring and autumn are connected, and there is no summer in the long spring, and there are obvious dry and wet seasons, with rainfall concentrated in July and August. Because of its location on the plateau, solar radiation is strong, and the temperature difference between day and night is large.
Spring is the most beautiful time in the ancient city of Lijiang, when the ancient city is clean and beautiful. In the old city stroll, along with small bridges and flowing houses, very comfortable, but also can see the mountain flowers bloom and compete with each other. Summer is the rainy season in Lijiang, although the road is not easy to walk, but you can enjoy the rain and mist of the ancient town, but also a good time to experience the ancient tea-horse road.
In autumn, Lijiang has a blue sky and green waters, with golden maple leaves falling on the ancient city and the aroma of osmanthus flowers in the air. This is the time to go to the fields to enjoy the harvest and feel the crisp golden autumn of Lijiang. Winter is a good season to enjoy the plum trees and Jade Dragon Snow Mountain, but the scenery of the ancient city may be slightly less beautiful at this time. From April to October is a good time to go to the old town of Lijiang, when the climate is suitable and the scenery is charming.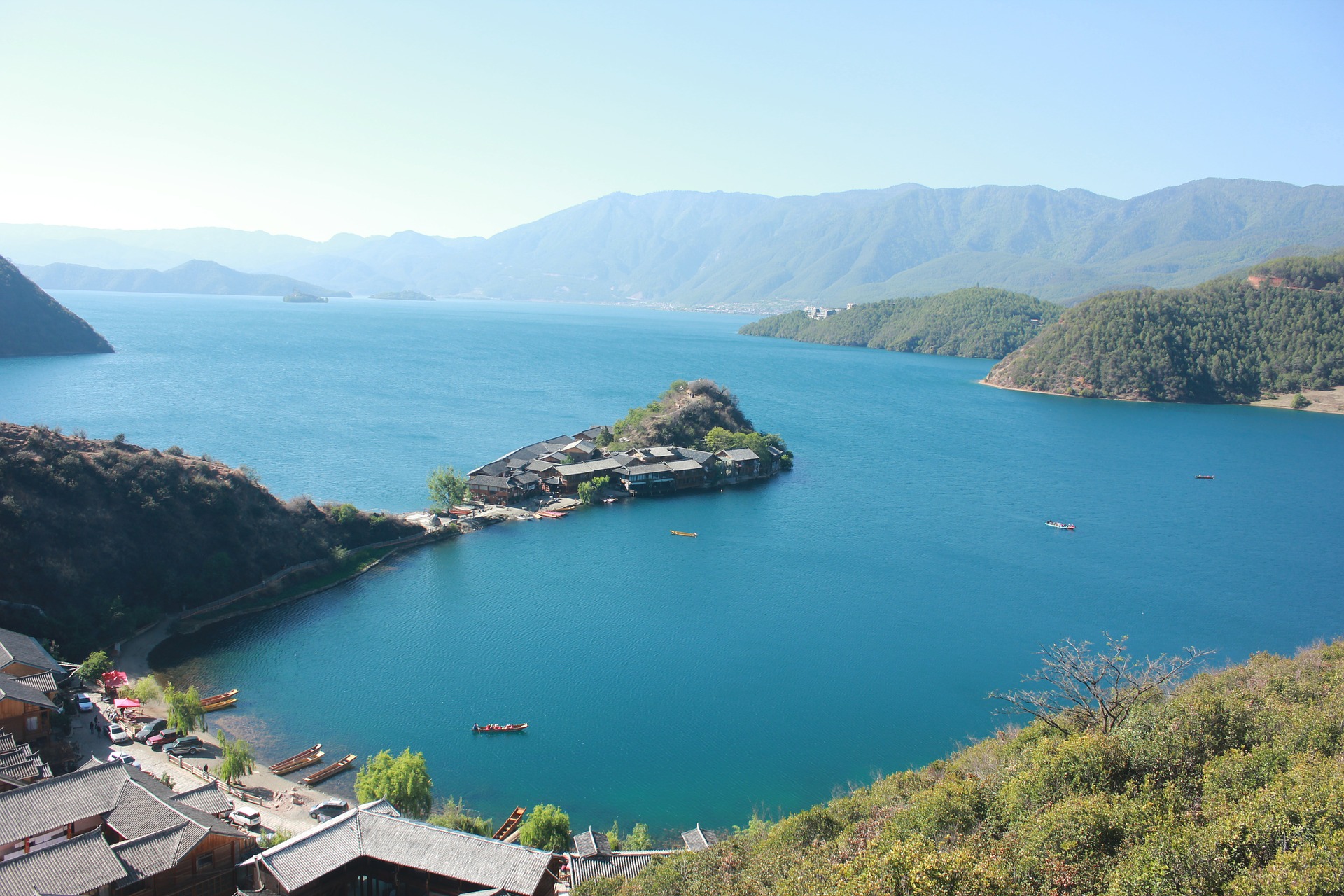 Traffic Guide
Aircraft
There is Lijiang Sanyi International Airport in Lijiang, and Beijing, Shanghai, Guangzhou and other cities can fly directly to Lijiang; you can also choose to fly to Kunming first and then transfer to Lijiang by air or by bus or train.
Lijiang Sanyi Airport is about 28 kilometers away from downtown Lijiang, and buses will pick you up and drop you off. On the way, you will pass an entrance to the old city of Lijiang, which is a 30-minute drive and costs 15 RMB. Alternatively, you can take a taxi directly from the airport to the entrance of the old city, usually 90 RMB for about 30 minutes.
Railway
Currently, Lijiang station has a train service between Kunming and Dali to and from Lijiang. There are three ways to reach Lijiang Old Town after arriving at Lijiang Station.
1, bus: Lijiang ancient city entrance (level square) take 4, or from the south gate of the ancient city of white dragon square takes 18 direct to the train station.
2、Men's Taxi: 30RMB/car, 5RMB/person.
3, taxi: 30-40 yuan (no meter).
Bus
After arriving in Kunming, you can choose to take a bus from Kunming [Western Bus Terminal] to reach Lijiang city, which takes about 8 hours by car.
The ancient city of Lijiang is four kilometers away from downtown Lijiang and is very convenient for transportation. Passengers can choose to fly or train to Lijiang, and then take a bus or taxi to the place.
Taxis in Lijiang start at RMB 6 yuan during the day and charge RMB 1.6 yuan/km; Santana start at RMB 7 yuan and charge RMB 1.8 yuan/km; and night taxis start at RMB 11 yuan. Most of them don't have a meter, so you need to negotiate the fare; the taxi ride from the city to the airport is about 80 yuan.
Call for a taxi: 0887-8223198
The ancient city of Lijiang is located right in Lijiang, and visitors can rent bicycles to ride to the ancient city at Red Sun Plaza for $20/day for mountain bikes and $15/day for regular bikes. Many guesthouses also offer free bicycles or bike rentals. However, bicycles are not allowed in the Old Town and can be visited on foot.
A chartered bus from the ancient city of Lijiang to Lu Ku Lake can cost about 600 RMB, depending on whether you choose a bus or a minivan. Most of the roads to Hegu Lake are mountain roads, so for safety reasons, we recommend choosing a van.
It is also convenient to drive to Lijiang, but Lijiang Old Town does not allow all vehicles (including non-motorized vehicles) to enter, so those who drive need to consider parking in advance.
To get to Lijiang from Dali, take the Dali Expressway, which is about 195 kilometers and takes about 3.5 hours.
From Shuanglang to Lijiang, take the Dali Expressway, about 150 kilometers, and it takes about 2.5 hours.
From Shangri-La to Lijiang, take the G214 and Dali Expressway, about 180 kilometers, about 4 hours.
From Kunming to Lijiang Old Town, take the Kun'an Expressway, which is about 505 kilometers and takes about 7 hours.
In order to protect the ancient city, no transport can be used in the ancient city, so you can only walk, you can stroll the ancient town paths and feel the unique ethnic customs.