The main snacks in Xiamen are concentrated in three locations: Zhongshan Road, Jimei Xuechun and Gulangyu Island.
Shacha Noodles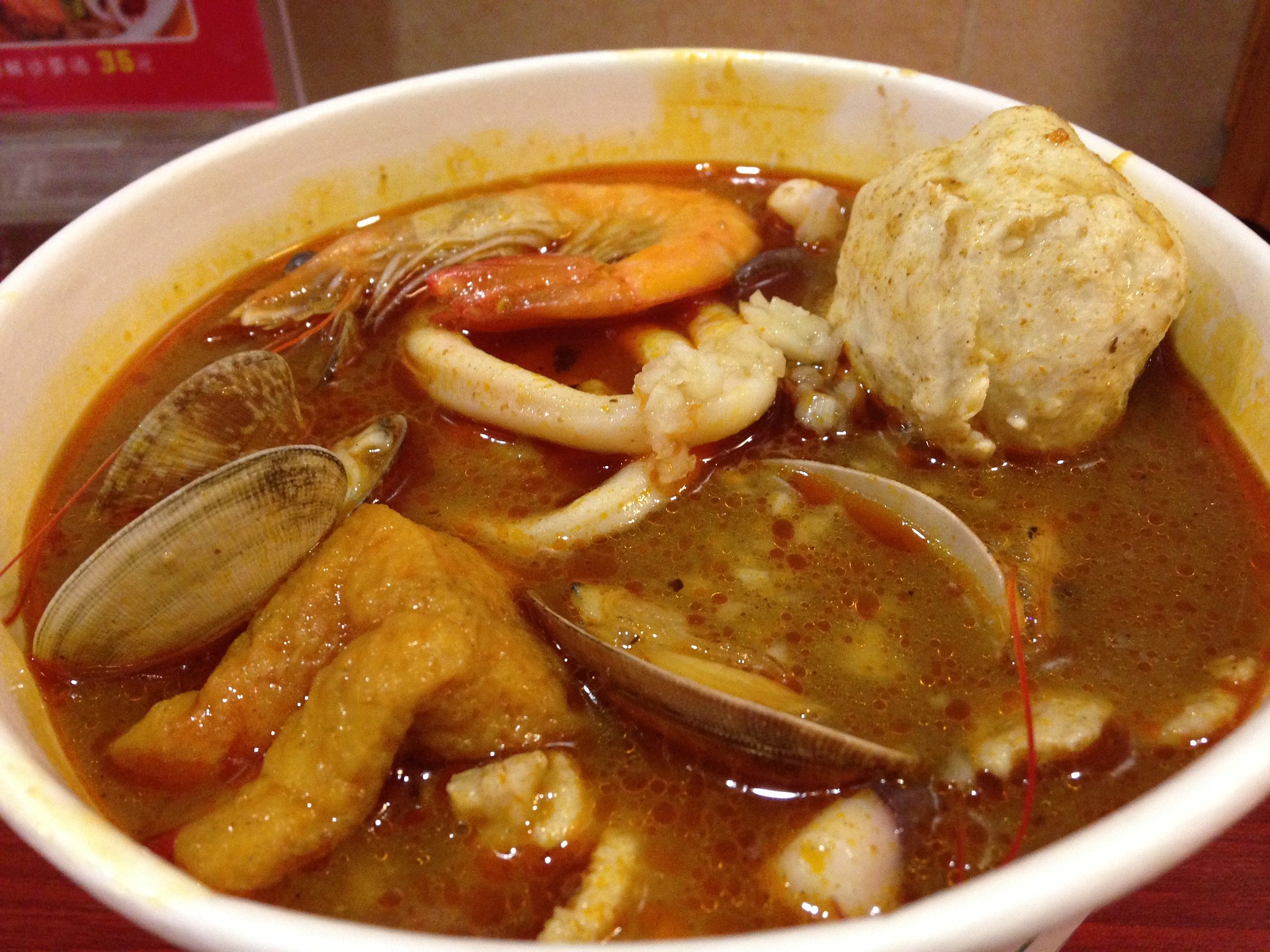 Shacha noodles is a famous snack in southern Fujian and Chaoshan, especially in Xiamen, where it was first used to cook noodles and then gradually developed into a popular noodle snack in the whole southern Fujian region. The taste of Shacha noodles is salty and spicy, sweet and refreshing, oily but not greasy. A good bowl of Shacha noodles is a complementary combination of soup, oil noodles and ingredients.
Shacha Noodles is a traditional snack in Xiamen, Fujian Province, belonging to the Fujian cuisine; Shacha Noodles is Southeast Asian cuisine originated from overseas Chinese, the main raw material is Shacha sauce and stock, the taste is salty, slightly spicy, a little sweet.
Xiamen Earth Jelly
Xiamen earth shoots jelly is a frozen food made from boiled earth shoots, similar to meat skin jelly. The raw material is not asparagus, but a type of sandworm rich in collagen. It's the white, crystal-clear color of bamboo shoots, which are found in sand caves on the beach. Looks slightly heavy and tastes crunchy! Very muscular!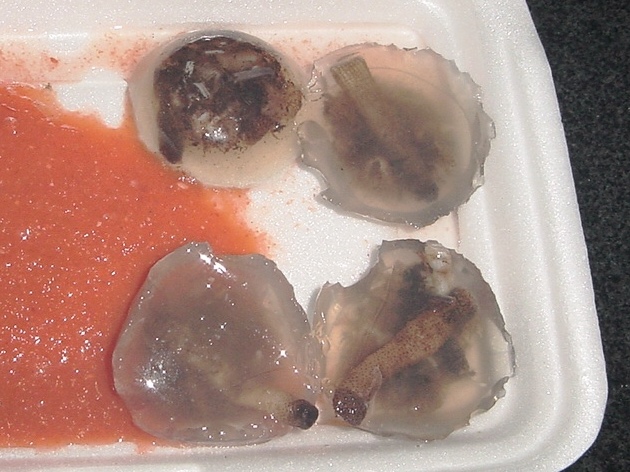 Xiamen Meat Dumpling
Xiamen meat rice dumplings are made of mushrooms, shrimps, taro, chestnuts, pork (or chicken), glutinous rice and other raw materials, served with sauce, garlic, chili sauce and other seasonings, with a sweet taste, oil but not greasy, shiny red and yellow color.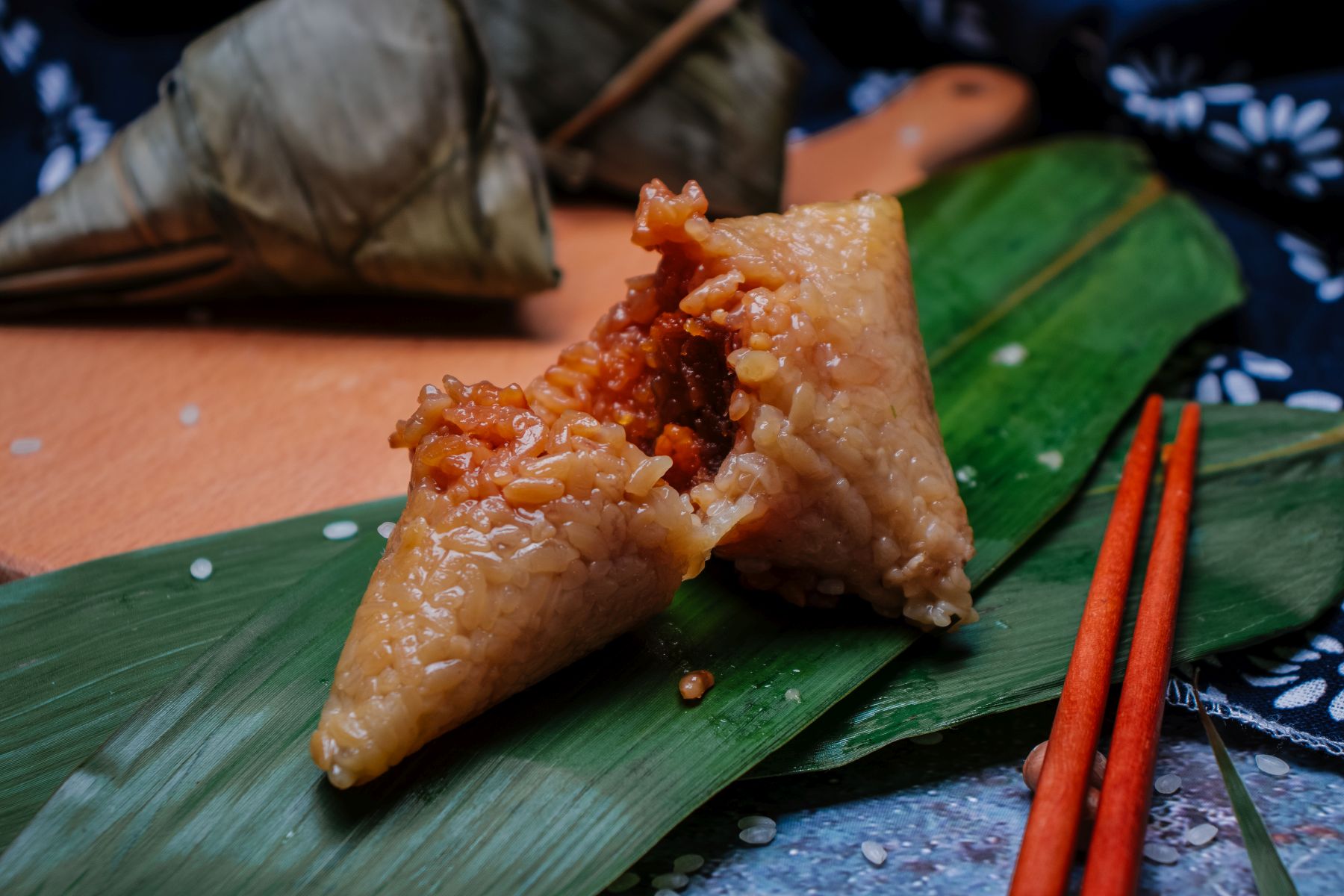 The roasted meat dumplings in Xiamen have a long history and are characterized by their sweetness, tenderness, oiliness and meticulous workmanship. Some of the more famous ones in history are Quan San, located on Kai Yuan Road, and Hao Qing Xiang, located in Lai Chu Cheng. The latter has been in business since 1940 and its meat dumpling business is booming, with many customers preferring to go the extra mile. Some overseas Chinese and Hong Kong customers, who have eaten or heard about the meat dumplings of "Haoqingxiang", carry them in red lacquer baskets and take them overseas by plane, so that their friends and relatives overseas can share the delicacies of their hometown in Tangshan.
The more famous rice dumpling shop is Zhu's Roasted Pork Rice Dumplings on Zhongshan Road, one of the most distinctive snack shops in Xiamen. The meat rice dumplings are famous for the addition of mushrooms, pork, eggs, dried shrimp, corn and other ingredients that are very fragrant and sticky. The other snacks are also very cost-effective. The shop is small, with only two or three tables. The business is so good that every time you go, you have to wait in line for a table. Those who are impatient are advised to take out.
In addition to the custom of wrapping zongzi in Xiamen, as in most parts of the country, on the eve of the Dragon Boat Festival, moxa, mugwort, banyan branches and peach branches are tied with red strings on the hall door, door, window and livestock pen. Hanging moxa and banyan branches, take moxa shape like a tiger, Pu shape like an arrow, banyan with shade, in order to suppress evil spirits. Mugwort leaf is a medicinal herb, which has the effect of repelling insects and sterilizing; Calamus is also a traditional Chinese medicine, which has the effect of expelling wind, stomach, invigorating, stimulating and sterilizing.
There are many varieties of meat rice dumplings in Fujian province, including salted rice dumplings, bean rice dumplings, sweet rice dumplings, meat rice dumplings, etc., with Xiamen being the most famous. The taste of meat dumplings in Xiamen is sweet, oily and not greasy, with a shiny red and yellow color, which is attractive to taste.
The meat rice dumplings should be eaten while hot, otherwise, the taste is greatly reduced, so the name is called burnt meat rice dumplings, which is true to its name. More with mushrooms, shrimps, chestnuts, pork, glutinous rice as raw materials, packaged after the tamale to wait for boiling water when the fresh tamale before cooking in a pot, eat with shacha sauce, garlic, red chili sauce, seasoning soy sauce, coriander, etc., really delicious.